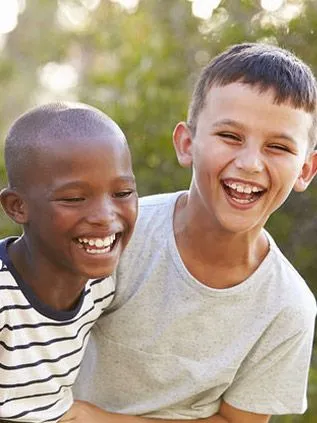 EXCEPTIONAL CARE FOR YOUR FAMILY'S EXCEPTIONAL SMILES!
Since 2000, Dr. Ryan Chuang and our team have served the Everett area, providing family-friendly dentistry in a warm and supportive office.
We are proud of our reputation as a practice that balances professional experience with personal care. We want only the best for you and your loved ones: full and healthy lives, success in all you undertake, and optimal dental health and a great smile that stands the test of time!
We are humbled by the number of our patients who recommend us to their families and friends: when a new patient joins us, and says they were sent by a friend who spoke of our gentle and respectful care, we cannot help but be pleased. This means we are providing the dental experience we strive to achieve and are resolved to deliver the same to you and your family, too!
WHAT'S DIFFERENT ABOUT OUR DENTAL OFFICE?
Dr. Chuang and our team know the best dentistry is personalized, addressing your specific needs and concerns to achieve your goals.
In order to provide that level care, we have to understand that it is that you desire, learn about your concerns, and educate and empower you to take control of your smile's health!
As a team, we are committed to exceeding your expectations for exceptional dentistry by:
Providing advanced, comprehensive treatment tailored to your clinical and personal needs. We will always thoroughly explain procedures, review treatment options and financials, and clearly answer questions, so you can make informed decisions about care!
Maintaining a professional and friendly office, where you are welcomed by name and made to feel at home the minute you step through the doors. From our inviting reception area to the comfortable and supportive dental chairs, you will feel safe and relaxed during your visit. If there is ever anything you need to make a procedure easier, please let us know!
Listening to and engaging with you. We want you to be an active and informed participant in your dental care: this is your smile and your health. We are always happy to answer questions, provide useful education, and support and encourage you to keep your mouth healthy and clean between routine visits.
Providing a truly personalized dental experience at every visit, so you feel like the most important person in the office. We won't leave you waiting in the reception area because we're overscheduled and you'll never be rushed through a visit, either. When you are here you have our full attention!
SCHEDULE A COMPLIMENTARY CONSULTATION
Please contact our Everett, WA family dental office to learn more and schedule a consultation with Dr. Chuang. We are all excited to welcome you and your loved ones to our dental family: we'd love to be your smile care partners!