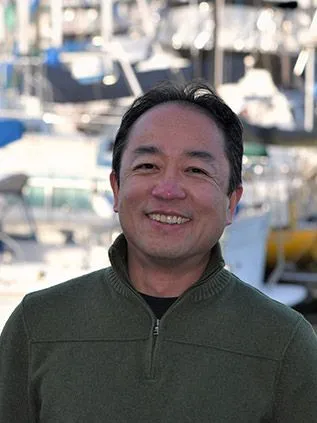 RYAN CHUANG, DDS
Practicing dentistry is more than a job to me. It allows me to utilize a wide variety of knowledge and skills to help people, while building real and lasting connections with them.
Every person is unique and every mouth is different: this makes my work challenging, as every person requires a custom care approach, and also incredibly rewarding.
By working with a diverse community, from all walks of life and with a wide range of experiences and interests, I learn a lot about the world and myself:
I have learned I must listen to my patients, first, before I can be a good clinician.
I have learned to be a lifelong student so I can accumulate knowledge to share.
I have learned to practice compassion because I cannot feel someone else's pain.
I hope I can continually learn to be a better person, and a better dentist, through my work. It's a lifelong journey and I am enjoying every moment of it!
EDUCATION AND EXPERIENCE
Bachelor of Science in Biology, University of California, San Diego
Doctorate of Dental Surgery, Northwestern University Dental School
Certificate in General Practice Residency, University of Washington Hospital Dentistry
I have been practicing dentistry for about 20 years. The first year was as a resident with the UW Hospital Dentistry in Seattle, from 1999-2000. Since 2000, I have been a solo private practitioner in Everett.
Since completing the residency, I have actively sought out a range of continuing education opportunities, studying the latest developments while expanding and strengthening my knowledge and skill set.
I am particularly drawn to dental implants, which can be the best treatment option for a patient who has lost one or more teeth and would like to restore function and appearance. However, implants are also one of the most challenging and complex dental processes.
In order to provide the most stable and functional implant care, I have completed the Vancouver MaxiCourse Implant Training and studied through the Advanced Dental Implant Research and Education Center.
Other post-graduate studies keep me current on new technologies and diagnostics, as well as emerging research, methodologies, and materials.
My staff shares my passion for continually learning and regularly attends continuing education courses, too.
PROFESSIONAL MEMBERSHIPS
BEYOND THE PRACTICE
I grew up in Taipei, Taiwan, and moved to Los Angeles with my family when I was 14. For the last ten or so years, I have lived with my wife and son in Mill Creek.
We enjoy a simple and healthy lifestyle, making the most of what's offered in our beautiful Pacific Northwest. When we have free time, we set out to explore the different corners of our state, live to hike local scenic trails on the weekends, and have a shared family goal of visiting every National Park.
When I'm not working, I spend as much time outdoors as I can. You might find me riding my bike on the Centennial Trail or playing a round of golf on a local course. During the winter and early spring, I enjoy quiet time at home as I lose myself in a good book or watch a movie with my family.
I am also a big Seattle Mariner's fan. During baseball season you might find my family and me at the stadium for a game.
Outside of dentistry, I am passionate about our environment. As a young child growing up in Taiwan, I witnessed and experienced how quickly our land and waters can be contaminated with industrial waste when my grandfather's small farmland became factories.
I believe that the survival of future generations depends on us making changes, now, to protect and preserve Mother Nature.
In a bigger picture, protecting our environment and natural resources is even more important than medicine.